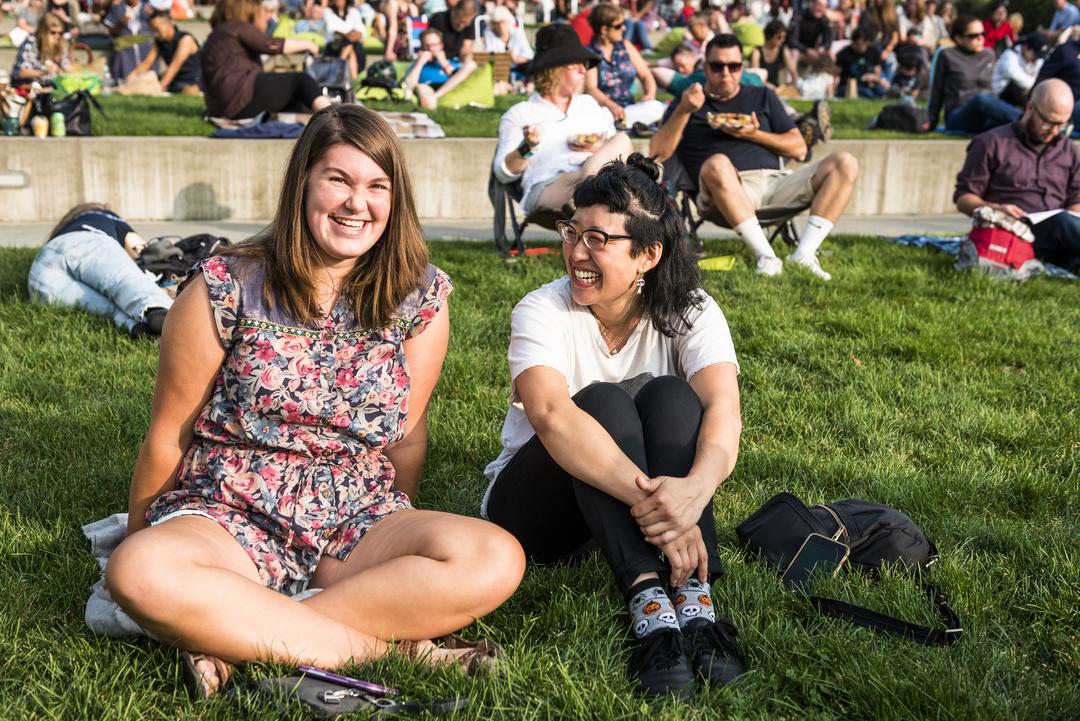 All are welcome as SAM expresses special appreciation for our Members with discounts and perks. Make sure to bring your SAM member card and stop by the PACCAR Pavilion to pick up the giveaways, including a complementary scoop of Molly Moon's! Not a member yet? Sign up on Members Night and receive a discount.
Introduction: 6:15 pm
Harvest Moon
Harvest Moon is a Quinault Ambassador, historian, basket weaver and storyteller. Her combined talents and many skills help her create educational lectures for people of all ages.
SAM Performs: 6:30–8 pm
Art of Jazz with High Pulp
Join us for Art of Jazz with High Pulp. Bring a picnic and experience Seattle's future funk fusion of high-octane jazz, hip-hop, punk, and Psychedelia. Sponsored by KNKX 88.5 and Earshot Jazz.
SAM Creates: 6–8 pm
Art making with artist Fox Anthony Spears.

Food Trucks: 5:45–7:45 pm
Napkin Friends, Chewaya, Fork & Fin, and Charlie's Sweets.
TASTE will also be serving wine and dinner fare.
Kids Corner in PACCAR Pavilion: 6–8 pm
Take a break from the sun and come play in the PACCAR Pavilion. Families can enjoy the Kids Corner and drop-in art making at the SAM Creates station. Spend time drawing at the kid-sized easels and capture the sculptures, plant life, and beautiful views of the Olympic Mountains and Puget Sound. Relax in a beanbag chair, read a new book, do a puzzle, or create your own masterpiece. Kids of all ages are welcome!