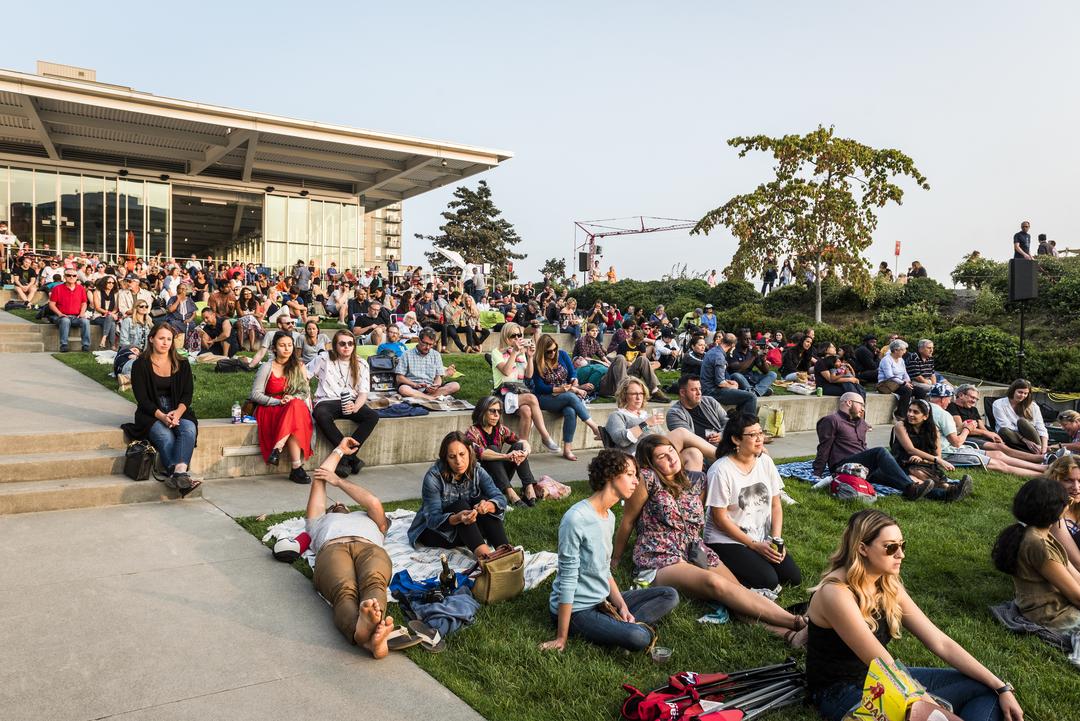 Introduction: 6:15 pm
Joe (wahalatsu?) Seymour, Jr.
Joe Seymour is a Northwest based artist and member of the Squaxin Island/Acoma Tribe. During his career, Joe has worked with glass, photography, Salish wool weaving, prints, wood, and rawhide drums.
SAM Performs: 6:30–8 pm
Art of Jazz with Whitney Mongé
Whitney Mongé brings her personal brand of alternative soul to the stage where she combines rhythm and blues with rock to create a minimal sound that showcases lush vocals. Sponsored by KNKX 88.5 and Earshot Jazz.
SAM Creates: 6–8 pm
Floral Wearables
The Pre-Raphaelite artists in the special exhibition Victorian Radicals looked to connect with nature in their art making. Join artist Malia Peoples to create your own nature-inspired artwork. Adorn yourself with a boutonniere or headband made of natural materials found at the Olympic Sculpture Park.

Food Trucks: 5:45–7:45 pm
Hallava Falafel, Cheese Wizards, Off the Rez, and Mini the Doughnut
TASTE will also be serving wine and dinner fare.
Kids Corner in PACCAR Pavilion: 6–8 pm
Take a break from the sun and come play in the PACCAR Pavilion. Families can enjoy the Kids Corner and drop-in art making at the SAM Creates station. Spend time drawing at the kid-sized easels and capture the sculptures, plant life, and beautiful views of the Olympic Mountains and Puget Sound. Relax in a beanbag chair, read a new book, do a puzzle, or create your own masterpiece. Kids of all ages are welcome!