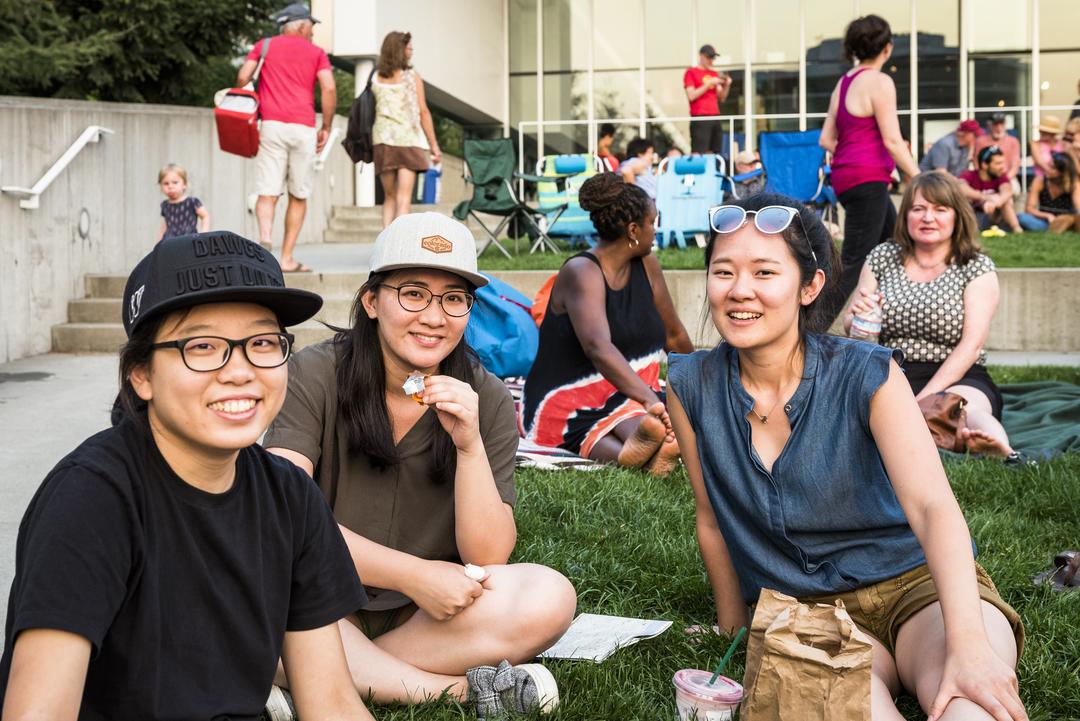 Don't let that summer feeling slip away without a celebration—the last free event of Summer at SAM is going to be hot!
Introduction: 6:15 pm
Paul Che oke' ten Wagner
Paul Che oke' ten Wagner is a member of the Wsaanich (Saanich) Tribe of Southern Vancouver Island, British Columbia. He is an internationally performing flutist and presenter of traditional songs and stories of his Coast Salish tribal ancestors.
SAM Performs: 6:30–8 pm
Black Belt Eagle Scout
Katherine Paul is Black Belt Eagle Scout. In 2018 her debut album Mother of My Children caught the attention of many. Now, Black Belt Eagle Scout returns with two new tracks on Loss & Relax b/w Half Colored Hair 7-inch. Informed by the experience of traveling home, the song is an ode to Paul's ancestors, past, present, and future.
SAM Creates: 6–8 pm
Footprint Stories
Explore Regina Silveira: Octopus Wrap and consider the stories shadows tell. Join artist Ray Yang to create and arrange multiplying footprints to tell a story of movement.
Food Trucks: 5:45–7:45 pm
Athenas, Bread & Circuses, Peasant Food Manifesto, Pie Bird Bake Shop, and Landscapes Café. 
TASTE will also be serving wine and dinner fare.
Kids Corner: 6–8 pm
Take a break from the sun and come play in the PACCAR Pavilion. Families can enjoy the Kids Corner and drop-in art making at the SAM Creates station. Spend time drawing at the kid-sized easels and capture the sculptures, plant life, and beautiful views of the Olympic Mountains and Puget Sound. Relax in a beanbag chair, read a new book, do a puzzle, or create your own masterpiece. Kids of all ages are welcome!