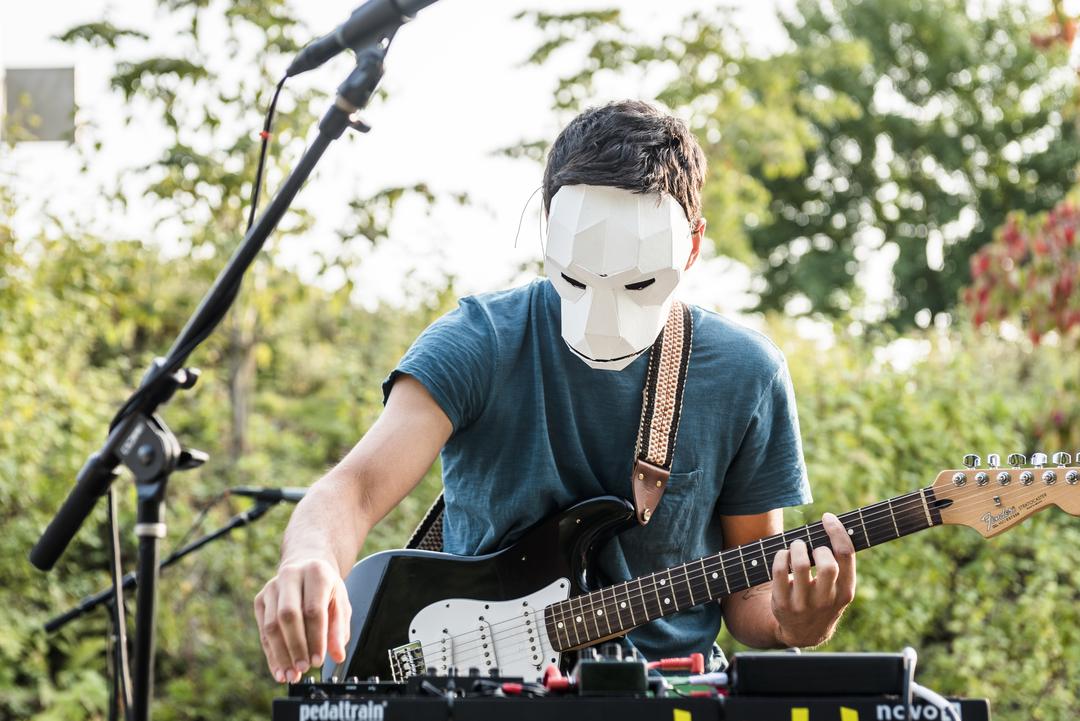 Introduction: 6:15 pm
Sondra Segundo
Sondra Segundo is a member of the Haida Nation, and is an accomplished visual artist, storyteller, singer and educator. She has created a variety of NW Coast Native artwork, graphics and illustrations, composed multiple songs and has published several children's books.
SAM Performs: 6–8 pm
Tres Leches
Described as "art punk", "psych-tinged rock," and "evocative pop", Tres Leches lovingly dubs themselves with the genre "Dark Basement." Rock out with this Seattle-based trio.
Medejin
Medejin's lush and ethereal sound lies somewhere between pop and dream wave. Songwriter Jenn Taranto's expressive vocals weave together drifting guitar melodies and spare, punchy rhythms into a mesmerizing swirl.
SAM Creates: 6–8 pm
Art making with artist Philippe Hyojung Kim.

Food Trucks: 5:45–7:45 pm
Athena, Napkin Friends, and Fork & Fin.
TASTE will also be serving wine and dinner fare.
Kids Corner in PACCAR Pavilion: 6–8 pm
Take a break from the sun and come play in the PACCAR Pavilion. Families can enjoy the Kids Corner and drop-in art making at the SAM Creates station. Spend time drawing at the kid-sized easels and capture the sculptures, plant life, and beautiful views of the Olympic Mountains and Puget Sound. Relax in a beanbag chair, read a new book, do a puzzle, or create your own masterpiece. Kids of all ages are welcome!