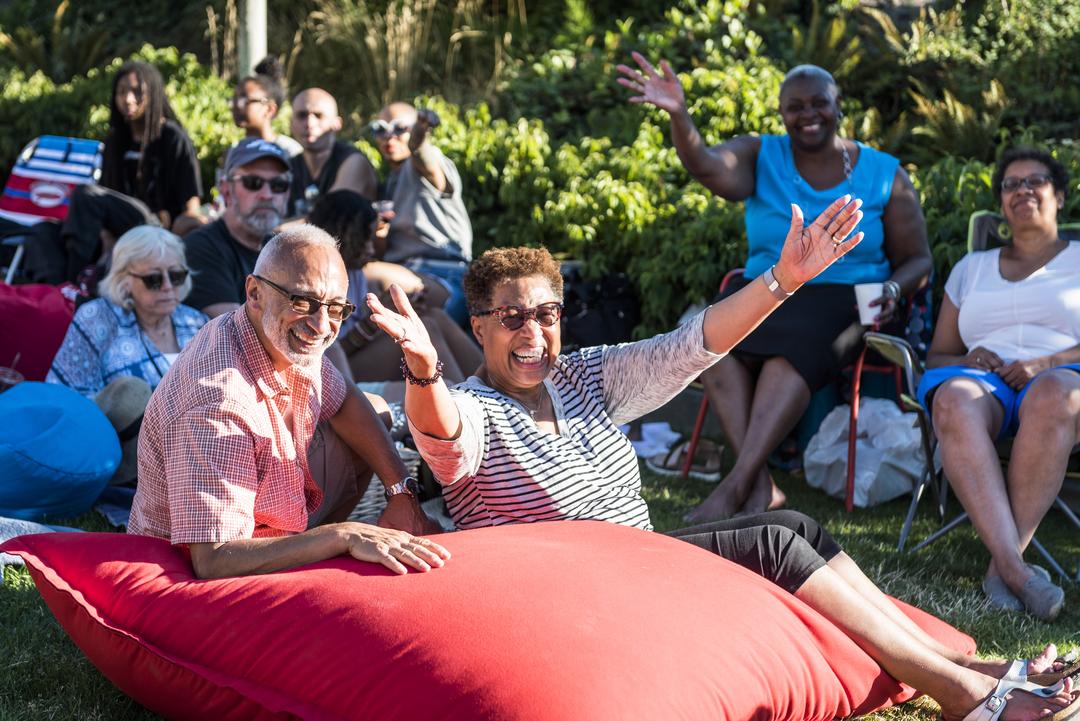 Introduction: 6:15 pm
Swil Kanim
Swil Kanim, US Army Veteran, classically trained violinist, native storyteller and actor, is a member of the Lummi Nation.
SAM Performs: 6:30–8 pm
Show Brazil!
Seattle-based Show Brazil! soul of Brazilian culture to the Pacific Northwest in a high-energy performance. Led by artist Eduardo Mendonça, Show Brazil! will have you dancing.
SAM Creates: 6–8 pm
Footprint Stories
Explore Regina Silveira: Octopus Wrap and consider the stories shadows tell. Join artist Ray Yang to create and arrange multiplying footprints to tell a story of movement.
Food Trucks: 5:45–7:45 pm
Napkin Friends, Off the Rez, Dante's Inferno Dogs, and Molly Moon's.
TASTE will also be serving wine and dinner fare.
Kids Corner in PACCAR Pavilion: 6–8 pm
Take a break from the sun and come play in the PACCAR Pavilion. Families can enjoy the Kids Corner and drop-in art making at the SAM Creates station. Spend time drawing at the kid-sized easels and capture the sculptures, plant life, and beautiful views of the Olympic Mountains and Puget Sound. Relax in a beanbag chair, read a new book, do a puzzle, or create your own masterpiece. Kids of all ages are welcome!