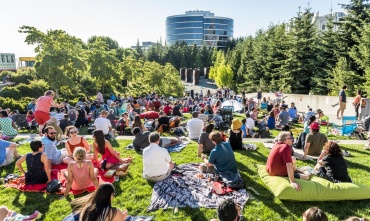 THU JUL 11: KICKOFF
6 PM – 8 PM
View Schedule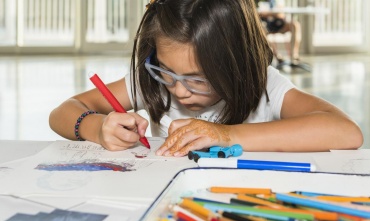 Sat Jul 13
9 AM – 3 PM
View Schedule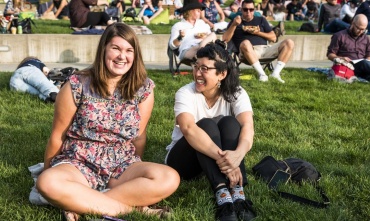 Thu Jul 18: Members Appreciation Night
6 PM – 8 PM
View Schedule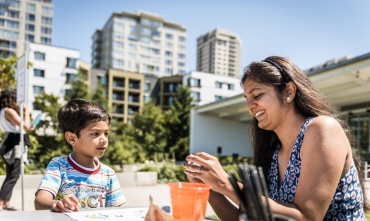 Sat Jul 20: Family Field Day
9 AM – 3 PM
View Schedule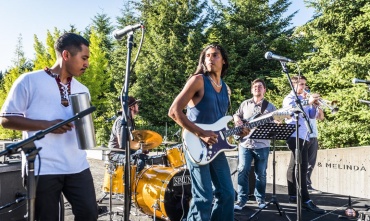 Thu Jul 25
6 PM – 8 PM
View Schedule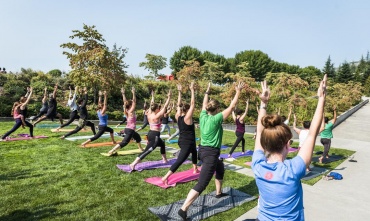 Sat Jul 27
9 AM – 3 PM
View Schedule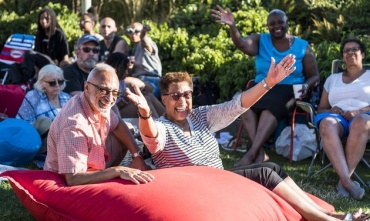 Thu Aug 1
6 PM – 8 PM
View Schedule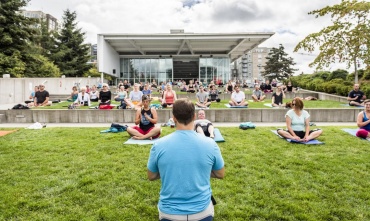 Sat Aug 3
9 AM – 3 PM
View Schedule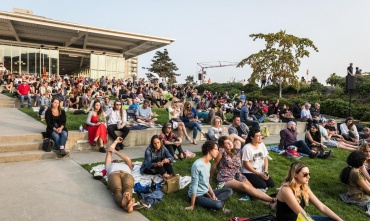 Thu Aug 8
6 PM – 8 PM
View Schedule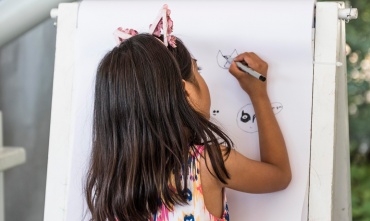 Sat Aug 10
9 AM – 3 PM
View Schedule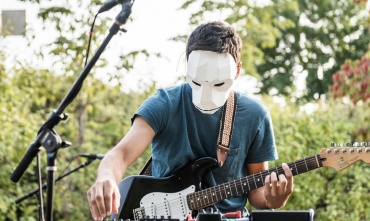 Thu Aug 15
6 PM – 8 PM
View Schedule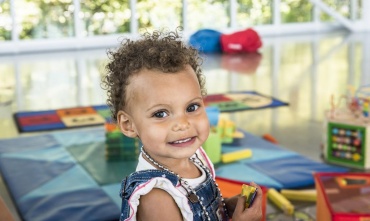 Sat Aug 17
9 AM – 3 PM
View Schedule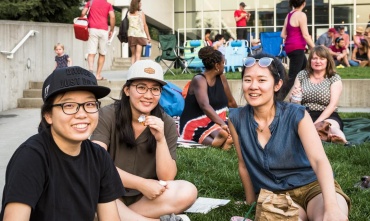 Thu Aug 22: Closing Celebration
6 PM – 8 PM
View Schedule

Show Up at Summer at SAM
SAM respectfully acknowledges that the Olympic Sculpture Park is located on the ancestral land of the Coast Salish people.
Whether you come to stretch in the sun on a Saturday or rock out at sunset on a Thursday, everyone will soak up some art at the Olympic Sculpture Park this summer.
This year's season is inspired by SAM's special exhibition Victorian Radicals: from the Pre-Raphaelites to the Arts & Crafts Movement at the Seattle Art Museum and the site-specific installation Regina Silveira: Octopus Wrap, at the Olympic Sculpture Park. The summer programs feature a diverse range of bands and art activities that explore movement, transitions, and storytelling.
Thursday evenings feature live music against the backdrop of Richard Serra's monumental sculpture, Wake, artists and makers sharing their skills in the shade of the PACCAR Pavilion, and performances throughout the 9-acres of SAM's waterfront sculpture park. Mark your calendars for our special Kickoff on July 11. Then, get active on Saturdays with two yoga sessions led by 8 Limbs Yoga Centers, Zumba, and join interactive, drop-in studios to learn about different artist practices. And be sure to grab the kids for Family Field Day on July 20!
All Summer at SAM programs are free, open to the public, and all-ages.
#SummerAtSAM
Presented by


Media Sponsor

Park Partners
Susan Brotman
Faye Sarkowsky
Roberta Sherman
Jon and Kim Shirley
Virginia Wright