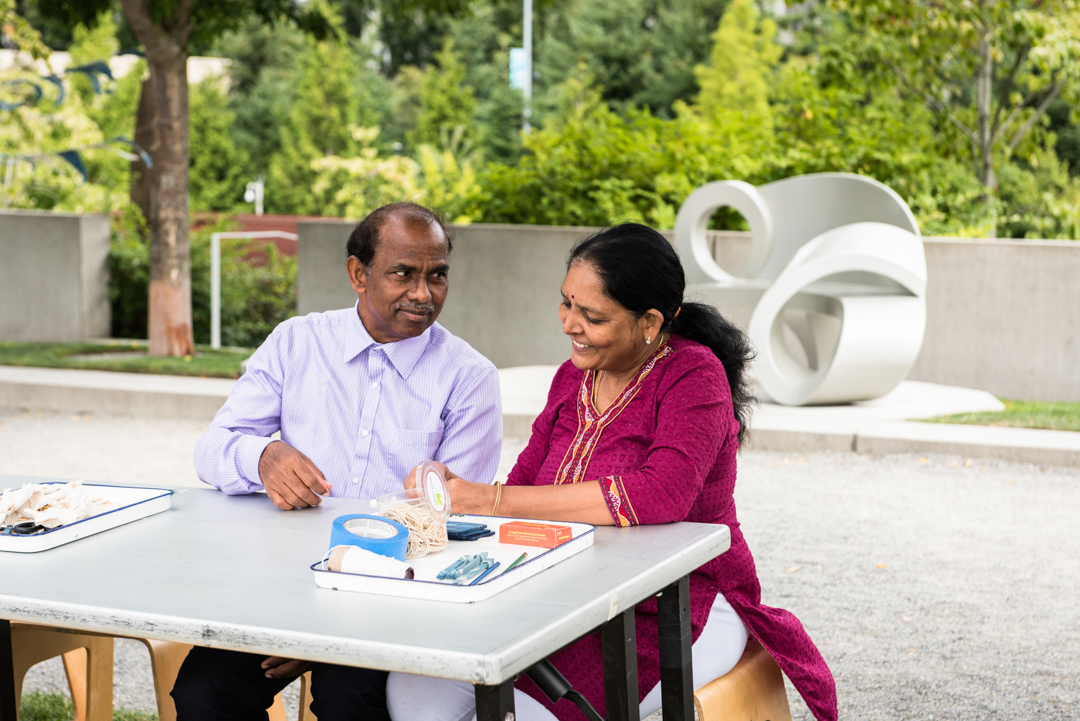 SAM Performs, 6–8 pm
The Black Tones
Influenced by the old souls of blues and rock n roll, The Black Tones will get you up and moving with music that's sure to deliver a mix of blues, punk, and black power.
SAM Creates, 6–8 pm
Infinity Accessories with Tariqa Waters
Inspired by Yayoi Kusama: Infinity Mirrors, get creative creating 3-D reflective wearable accessories.
My Favorite Things Tour, 7 pm
My Favorite Things tours bring some of the most opinionated, brilliant and fascinating artists, cultural producers and community figures into the park to discuss their favorite works of art. Immortal monsters and long-extinct giants have all been planted in the form of trees throughout the Olympic Sculpture Garden. This week, Forterra's Charlie Vogelheim and Alex Selvey will lead the My Favorite Things and One "Sinister Tree" …at the Olympic Sculpture Park. They'll explore their cultural history, ecology, and the controversies surrounding them. Charlie and Alex help coordinate the City of Seattle's Tree Ambassador program, a network of resident volunteers who lead tree walks and tree stewardship events around Seattle to build community and create a culture of caring for our community's trees.
Food Trucks, 5:45–7:45 pm
Tacos La Flaca, Cheese Wizards, Kiss my Grits, & Molly Moon's Trike
TASTE will also be serving wine and dinner fare.
Kids Corner, 6–8 pm
Take a break from the sun and come play in the PACCAR Pavilion where families can enjoy the Kids Corner and drop-in art making at the SAM Creates station. Spend time drawing at the kids-sized easels and capture the sculptures, plant life, and beautiful views of the Olympic Mountains and Puget Sound. Relax in a beanbag chair, read a new book, do a puzzle, or create your own masterpiece. Kids of all ages are welcome!