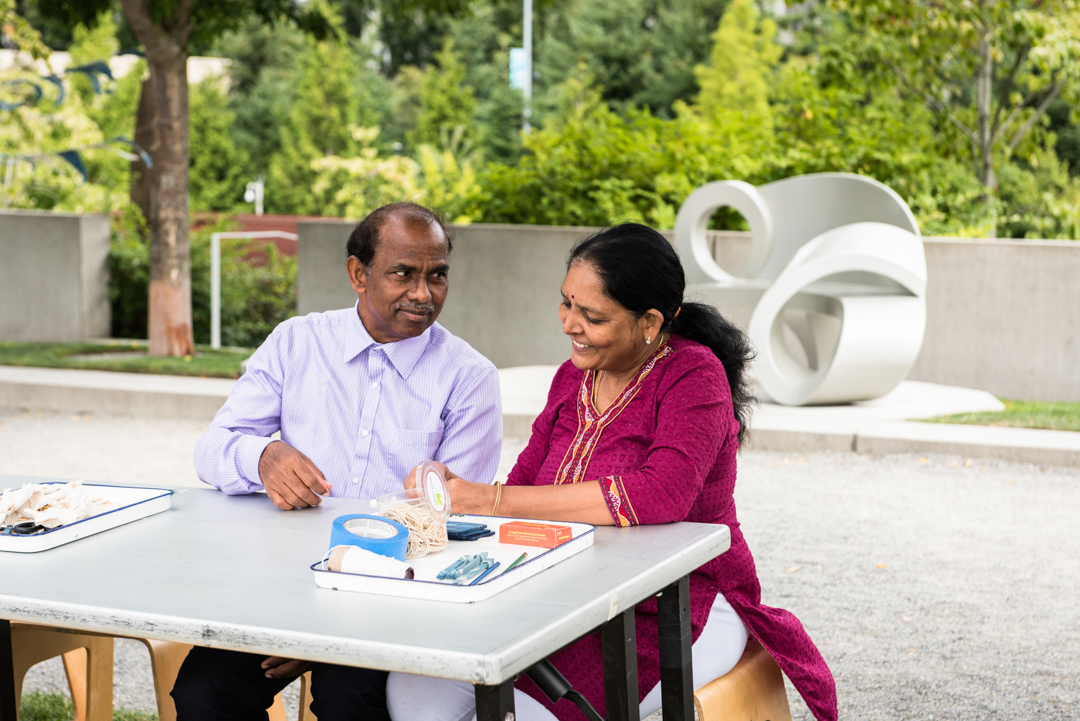 SAM Performs, 6:30–8 pm
The Black Tones
Influenced by the old souls of blues and rock n roll, The Black Tones will get you up and moving with music that's sure to deliver a mix of blues, punk, and black power.
SAM Creates, 6–8 pm
Infinity Accessories with Tariqa Waters
Inspired by Yayoi Kusama: Infinity Mirrors, get creative creating 3-D reflective wearable accessories.
My Favorite Things Tour, 7 pm
My Favorite Things tours bring some of the most opinionated, brilliant and fascinating artists, cultural producers and community figures into the park to discuss their favorite works of art.
Food Trucks, 5:45–7:45 pm
TASTE will also be serving wine and dinner fare.
Kids Corner, 6–8 pm
Take a break from the sun and come play in the PACCAR Pavilion where families can enjoy the Kids Corner and drop-in art making at the SAM Creates station. Spend time drawing at the kids-sized easels and capture the sculptures, plant life, and beautiful views of the Olympic Mountains and Puget Sound. Relax in a beanbag chair, read a new book, do a puzzle, or create your own masterpiece. Kids of all ages are welcome!