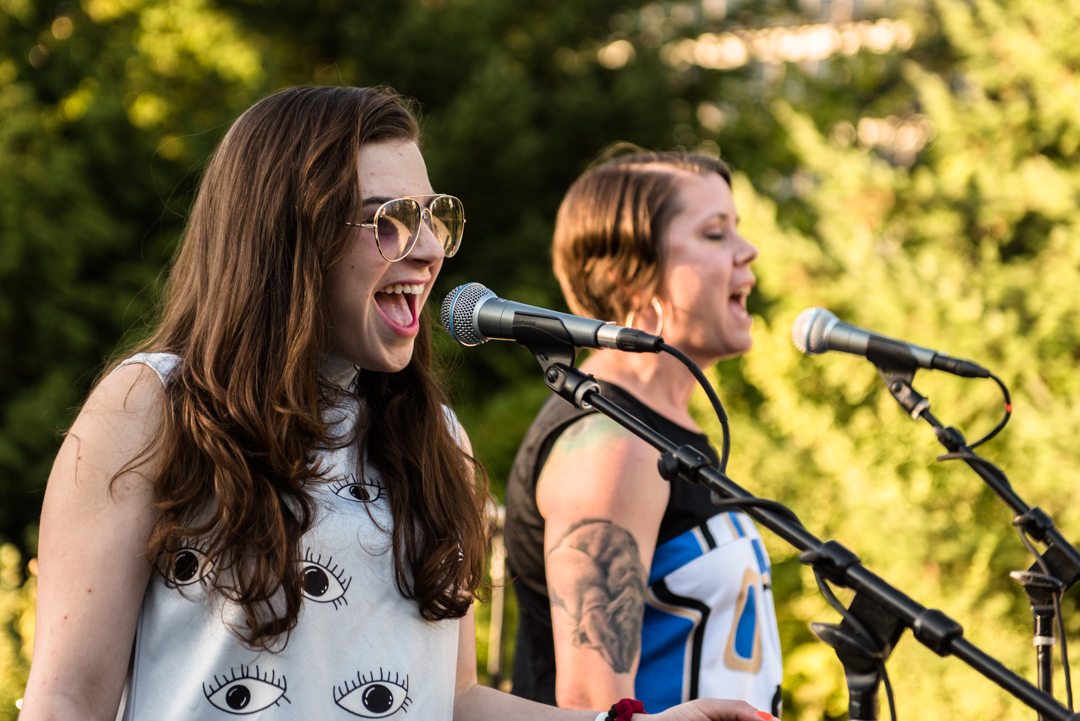 SAM Performs: 6:30-8 pm
Daisy Chain
Seattle band Daisy Chain brings together a musical blend of rock, blues, and funk to soul, hip-hop, and reggae. Daisy Chain has that rhythm and blues to rock your soul!
SAM Creates: 6-8 pm
Wall-Mobile Art with Malia Peoples
Take inspiration from artist Mark di Suvero's Bunyon's Chess and create a mixed media hanging artwork. Use natural materials, recycled supplies, and varied art supplies to construct your own mobile.
Food Trucks: 5:45-7:45 pm
TASTE Café will also be serving wine and dinner fare.
Kids Corner: 6-8 pm
Take a break from the sun and come play in the PACCAR Pavilion. Families can enjoy the Kids Corner and drop-in art making at the SAM Creates station. Spend time drawing at the kids-sized easels and capture the sculptures, plant life, and beautiful views of the Olympic Mountains and Puget Sound. Relax in a beanbag chair, read a new book, do a puzzle, or create your own masterpiece. Kids of all ages are welcome!