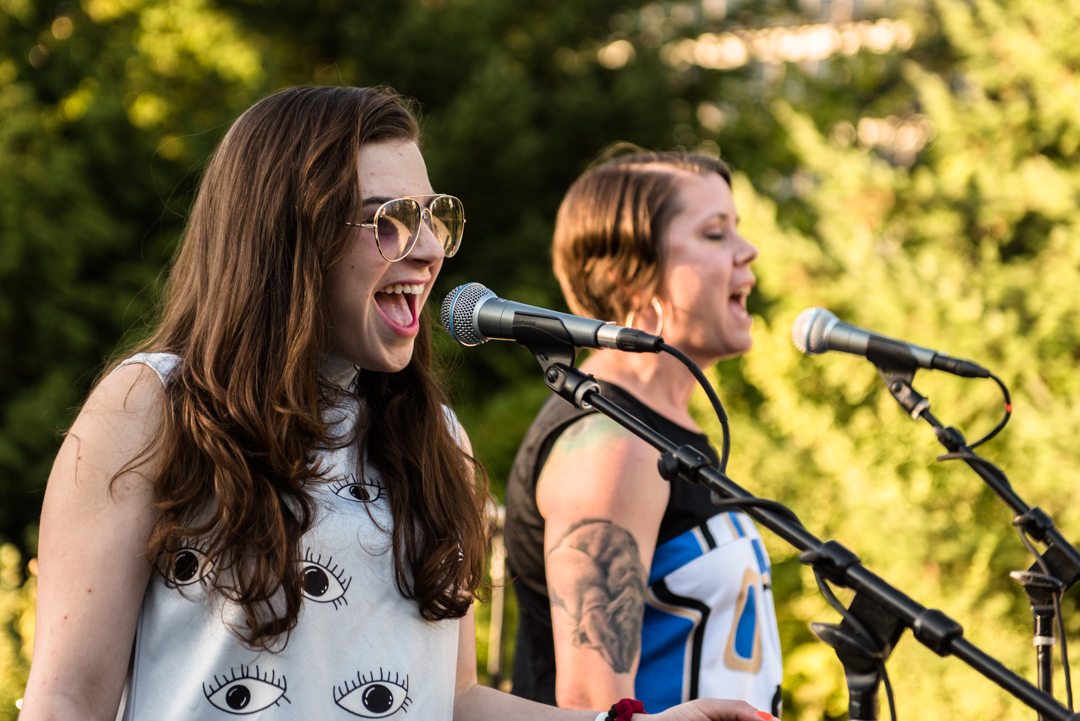 SAM Performs: 6:30-8 pm
Daisy Chain
Seattle band Daisy Chain brings together a musical blend of rock, blues, and funk to soul, hip-hop, and reggae. Daisy Chain has that rhythm and blues to rock your soul!
SAM Performs: 6:15 & 7 pm
Harvest Moon
Harvest Moon is a Quinault Ambassador, historian, basket weaver, and storyteller. Join her as she tells stories of the abundance of life among Coast Salish peoples, whose rich culture has been handed down from generation to generation.
SAM Creates: 6-8 pm
Wall-Mobile Art with Malia Peoples
Take inspiration from artist Mark di Suvero's Bunyon's Chess and create a mixed media hanging artwork. Use natural materials, recycled supplies, and varied art supplies to construct your own mobile.
Food Trucks: 5:45-7:45 pm
Lula Salads, Napkin Friends, Biscuit Box, and Molly Moon's
TASTE Café will also be serving wine and dinner fare.
Kids Corner: 6-8 pm
Take a break from the sun and come play in the PACCAR Pavilion. Families can enjoy the Kids Corner and drop-in art making at the SAM Creates station. Spend time drawing at the kids-sized easels and capture the sculptures, plant life, and beautiful views of the Olympic Mountains and Puget Sound. Relax in a beanbag chair, read a new book, do a puzzle, or create your own masterpiece. Kids of all ages are welcome!