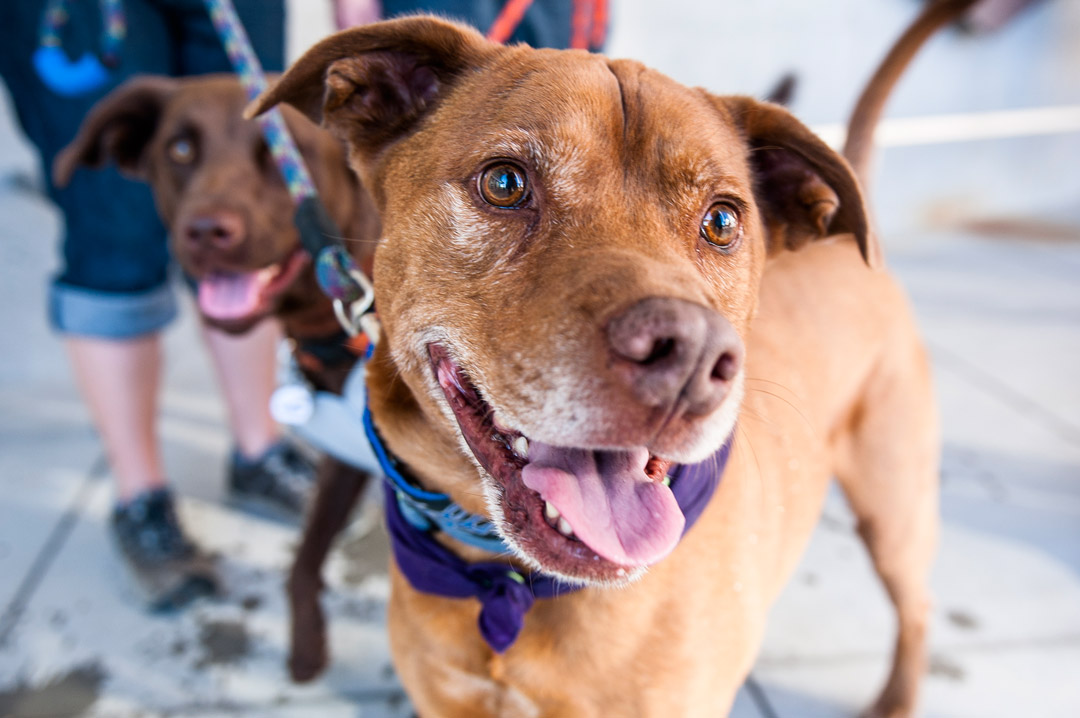 Dogs are always welcome at the Olympic Sculpture Park, but tonight it's all about the pets you adore. Celebrate your canine companions with treats and activities during this special night of puppy love.
Pet owners are asked to please clean up after your dogs. There will also be water bowls placed along the Z-Path so visiting pets can stay hydrated. All dogs must be on a six-foot leash.
SAM Performs: 6:30-8 pm
Ephrata
The sometimes swirly, sometimes peppy, always dreamy local sounds of Ephrata are perfect for summer at the park. Their sugary vocal harmonies, lush soundscapes of shoegazey guitar, and sixties "wall of sound" power are mixed with a dose of dream pop and psychedelia.
SAM Creates: 6-8 pm
DIY Denim Dog Toys with Janet Fagan
Find a new use for your old denim jeans and make your dog's night! Bring your own denim scraps to create unique dog chew toys.
SAM Creates: 6-8 pm
Block Print Bandanas with Carina del Rosario
Block printing can be done with a variety of everyday materials. Design and create a printed bandana for yourself or your pooch.
My Favorite Things Tour: 7 pm
Allison Kudla
My Favorite Things tours bring some of the most opinionated, brilliant and fascinating artists, cultural producers and community figures into the park to discuss their favorite works of art. Tonight's tour will be led by local artist, Allison Kudla. In her most recent projects, Kudla has been exploring the combination of patterns, fabrication technologies and plant tissue cultures to make living installations.
Community Partner: 6-8 pm
Reading with Rover
Reading with Rover is a community-based literacy program that allows kids to practice reading aloud to dogs. Stop by to doodle in a coloring book or cuddle up with your dog and a good book!
Food Trucks 5:45-7:45 pm
Bread & Circuses, NOSH, Biscuit Box, POP Up, Bow Wow Chow
Taste will also be serving wine, beer, cocktails and snacks.
Kids Corner in PACCAR Pavilion: 6-8 pm
Take a break from the sun and come play in the PACCAR Pavilion. Families can enjoy the Kids Corner and drop-in art making at the SAM Creates station. Spend time drawing at the kids-sized easels and capture the sculptures, plant life, and beautiful views of the Olympic Mountains and Puget Sound. Relax in a beanbag chair, read a new book, do a puzzle, or create your own masterpiece. Kids of all ages are welcome!