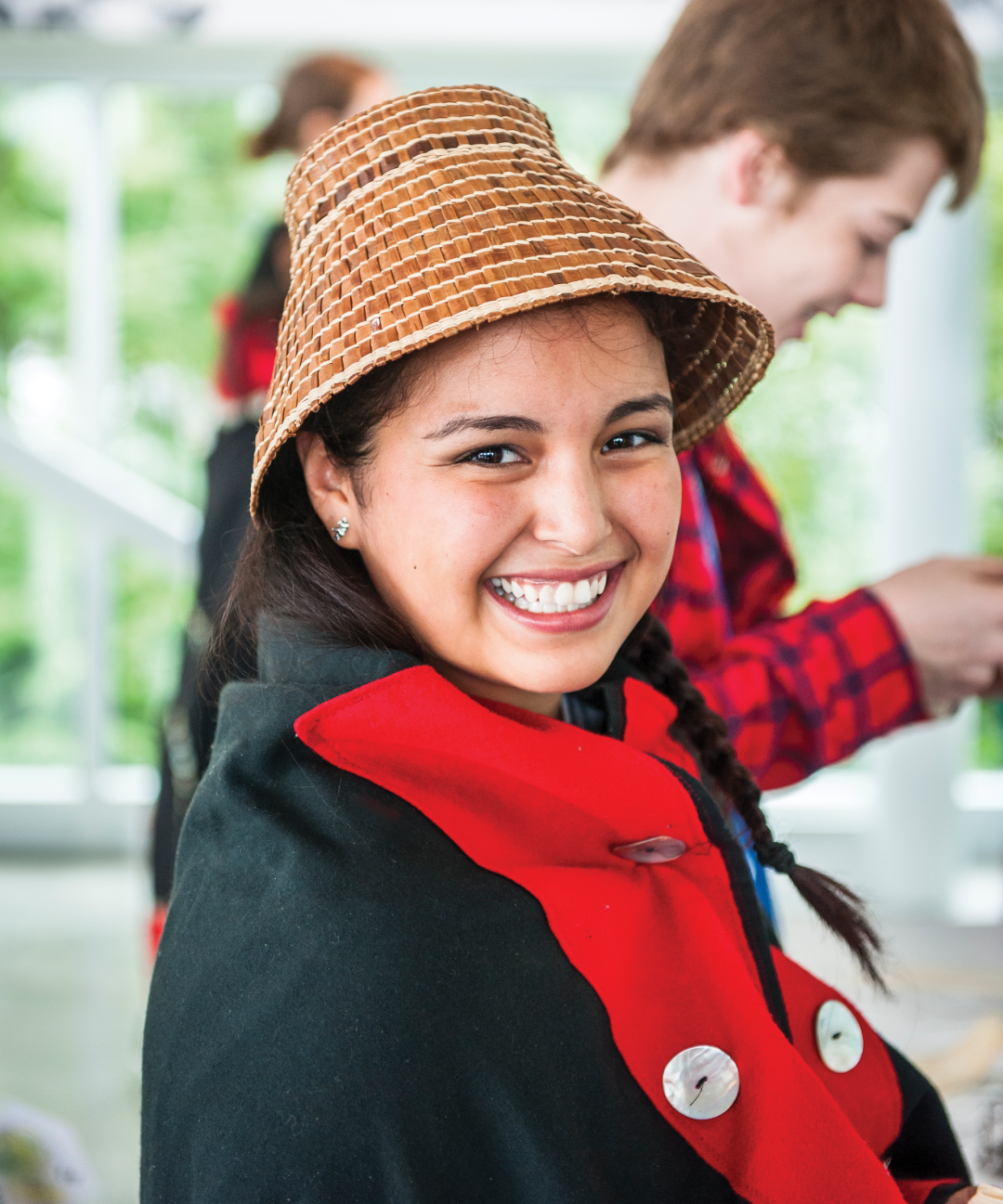 Celebrate the summer and Double Exposure: Edward S. Curtis, Marianne Nicolson, Tracy Rector, Will Wilson, on view downtown, with live music, performances, and art making.
SAM Performs: 6 pm and 7 pm
Welcome and performance by violinist and Native storyteller, Swil Kanim.
SAM Performs: 6:30-8 pm
Almas Fronterizas
Join us for an exciting start to summer fun with Bay Area-based band, Almas Fronterizas.
"Almas Fronterizas reflects the streets of Latin-Soul, Blues, and Indigenous Psychedelia forming a hard-edged sound coming out of the San Francisco, Bay Area. Led by cousins Gilberto Rodriguez and Karin Rodriguez, the sound is as raw as it is live, becoming a unique voice among musical contemporaries. 
Almas Fronterizas' self released Rosa Tropical EP is an evolution of sound and approach to the rock canon as well as Bay Area musical culture, incorporating Afro-Latin rhythmic diversity, hard-edged cumbia, colorful guitar grooves, as well as Chicano-Soul sensibilities reminiscent of 70's Latin-Rock bands like Malo and Toncho Pilatos. Expanding the  member base, the band has begun to musically experiment and incorporate percussive and brass arrangements in recordings as well as live performances. Recorded and produced by Greg Landau." 
SAM Creates: 6-8 pm
Get making in activities to learn about Lushootseed, the Coast Salish language of Indigenous Peoples of the region. Create a button inspired by the Olympic Sculpture Park's ecosystem and grab a screen printed tote, designed by Chris and Anthony Duenas of the Puyallup Language Program and printed by artists Virginia Hungate-Hawk and Kerstin Graudins.
Food Trucks: 5:45-7:45 pm
Bread & Circuses, Hallava Falafel, Lula Salads, and Molly Moon's.
TASTE Café will also be serving wine and dinner fare.
Kids Corner: 6-8 pm
Take a break from the sun and come play in the PACCAR Pavilion. Families can enjoy the Kids Corner and drop-in art making at the SAM Creates station. Spend time drawing at the kids-sized easels and capture the sculptures, plant life, and beautiful views of the Olympic Mountains and Puget Sound. Relax in a beanbag chair, read a new book, do a puzzle, or create your own masterpiece. Kids of all ages are welcome!