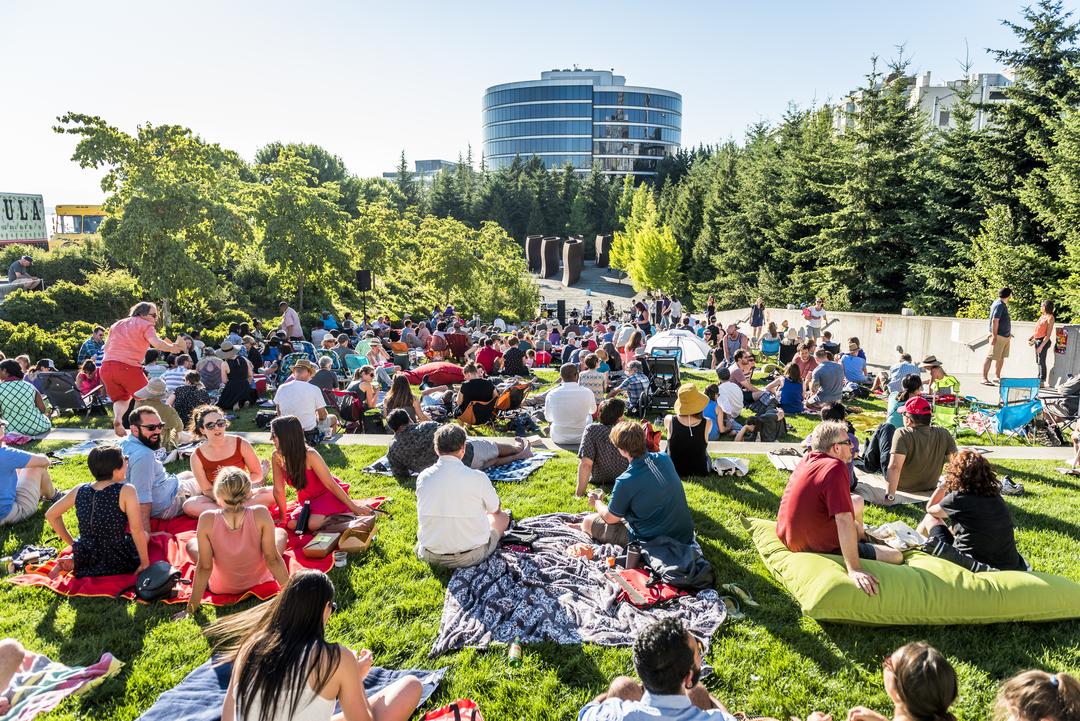 Summer fun starts right here! Get set to soak up Summer at SAM with live music, art making, and performances throughout the park. Produced in partnership with Wa Na Wari.
SAM Performs: 6:30–8 pm

SAM Creates: 6–8 pm
Footprint Stories
Explore Regina Silveira: Octopus Wrap and consider the stories shadows tell. Join artist Romson Regarde Bustillo to create and arrange multiplying footprints to tell a story of movement.
Food Trucks: 5:45–7:45 pm
Cheese Wizards and Pie Bird Bake Shop.
TASTE will also be serving wine and dinner fare.
Kids Corner in PACCAR Pavilion: 6–8 pm
Take a break from the sun and come play in the PACCAR Pavilion. Families can enjoy the Kids Corner and drop-in art making at the SAM Creates station. Spend time drawing at the kid-sized easels and capture the sculptures, plant life, and beautiful views of the Olympic Mountains and Puget Sound. Relax in a beanbag chair, read a new book, do a puzzle, or create your own masterpiece. Kids of all ages are welcome!