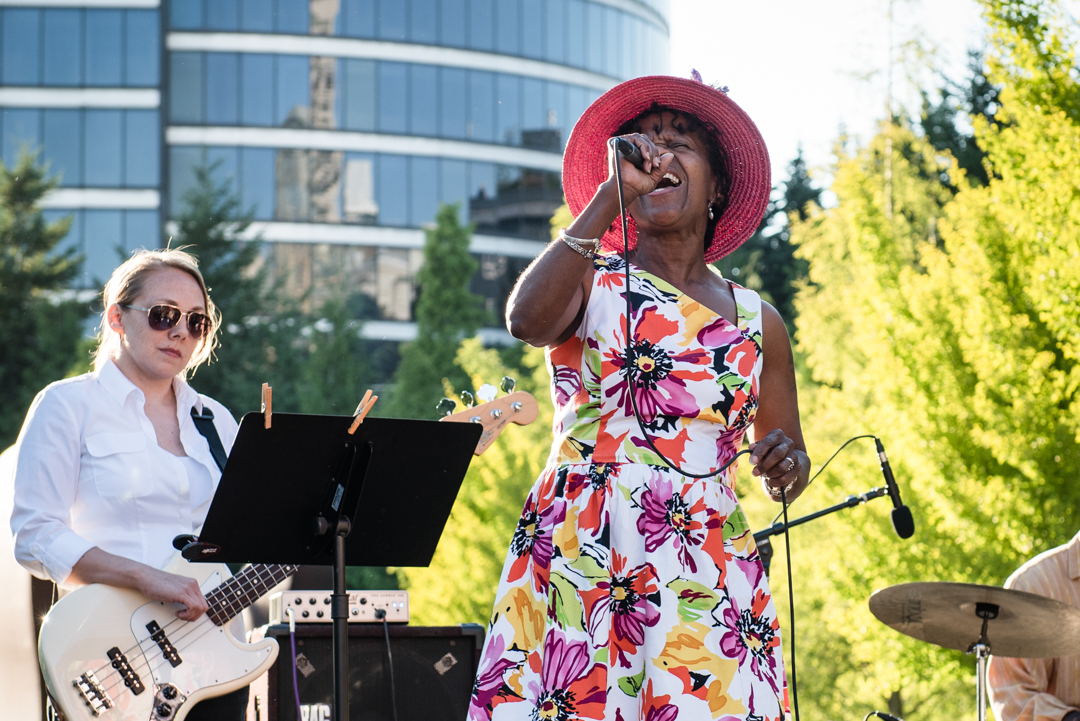 SAM Performs: 6:30-8 pm
Art of Jazz with Orchestra Zarabanda
Join us for Art of Jazz with Orchestra Zarabanda, Elspeth Savani's Cuban-style Salsa Feast. Come listen to some of the best local jazz. Sponsored by KNKX 88.5 and Earshot Jazz.
SAM Creates: 6-8 pm
Flashcard Art with Addison Karl
Join Chickasaw artist Addison Karl in coloring his line drawings of Chickasaw culture. Get creative while learning language vocabulary.
Food Trucks: 5:45-7:45 pm
TASTE Café will also be serving wine and dinner fare.
Kids Corner: 6-8 pm
Take a break from the sun and come play in the PACCAR Pavilion. Families can enjoy the Kids Corner and drop-in art making at the SAM Creates station. Spend time drawing at the kids-sized easels and capture the sculptures, plant life, and beautiful views of the Olympic Mountains and Puget Sound. Relax in a beanbag chair, read a new book, do a puzzle, or create your own masterpiece. Kids of all ages are welcome!