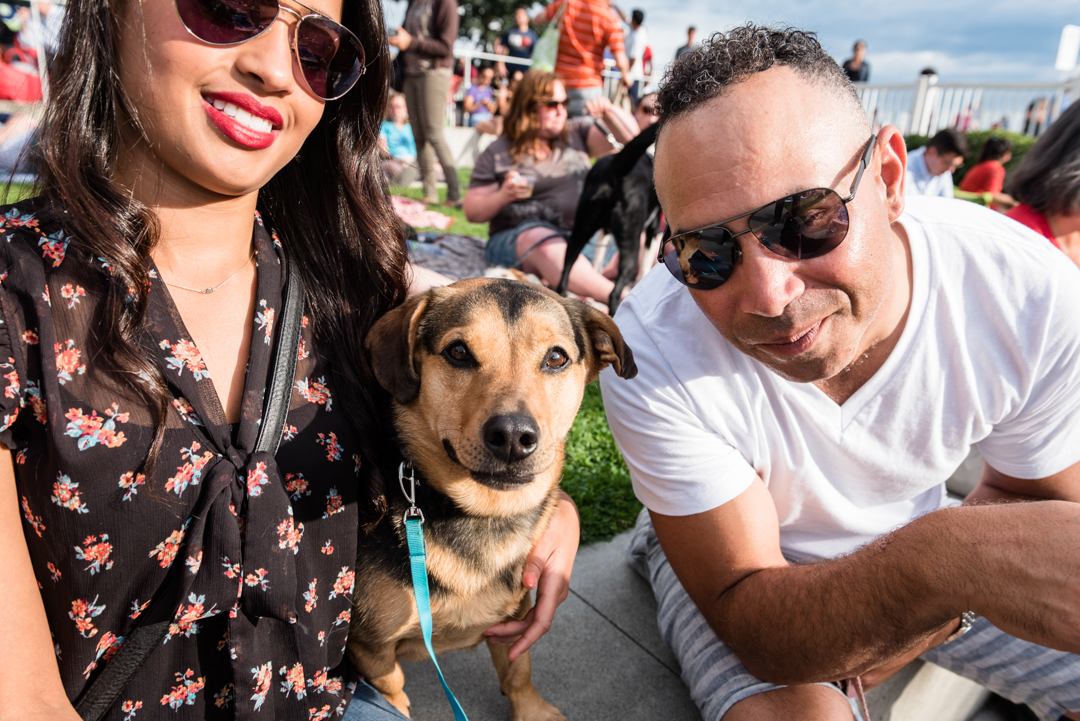 Prepare for puppy paradise! Dog owners and lovers alike are invited to this evening catered to canines. Dogs are always welcome at the Olympic Sculpture Park, but tonight, showing your pet what they mean to you is a walk in the park. Expect dog-friendly treats and activities.
Pet owners are asked to please clean up after your dogs. There will be water bowls placed along Z Path so pets can stay hydrated. All dogs must be on a six-foot leash. Only service animals are allowed in the PACCAR Pavilion.
SAM Performs, 6:30–8 pm
iji
iji is a flexible pop group who creates music that is playful, groovy and occasionally meddling. iji spends much of their time touring DIY spaces and all ages venues, most recently with their latest record Bubble. Look forward to dreamy, atmospheric vibes and maybe even a poem or two dedicated to dogs.
SAM Creates, 6–8 pm
Pet Tags & Keychains with Janet Fagan
Dress up your favorite pet with a personal, customized tag. Create a keychain or necklace for your pooch or yourself!
Try It On with Romson Regarde Bustillo
Stay cool from the summer sun and decorate a sun hat for you and your pet.
My Favorite Things Tour, 7 pm
My Favorite Things tours bring some of the most opinionated, brilliant and fascinating artists, cultural producers and community figures into the park to discuss their favorite works of art.
Food Trucks, 5:45–7:45 pm
TASTE will serve wine and dinner fare.
Kids Corner, 6–8 pm
Take a break from the sun and come play in the PACCAR Pavilion where families can enjoy the Kids Corner and drop-in art making at the SAM Creates station. Spend time drawing at the kids-sized easels and capture the sculptures, plant life, and beautiful views of the Olympic Mountains and Puget Sound. Relax in a beanbag chair, read a new book, do a puzzle, or create your own masterpiece. Kids of all ages are welcome!