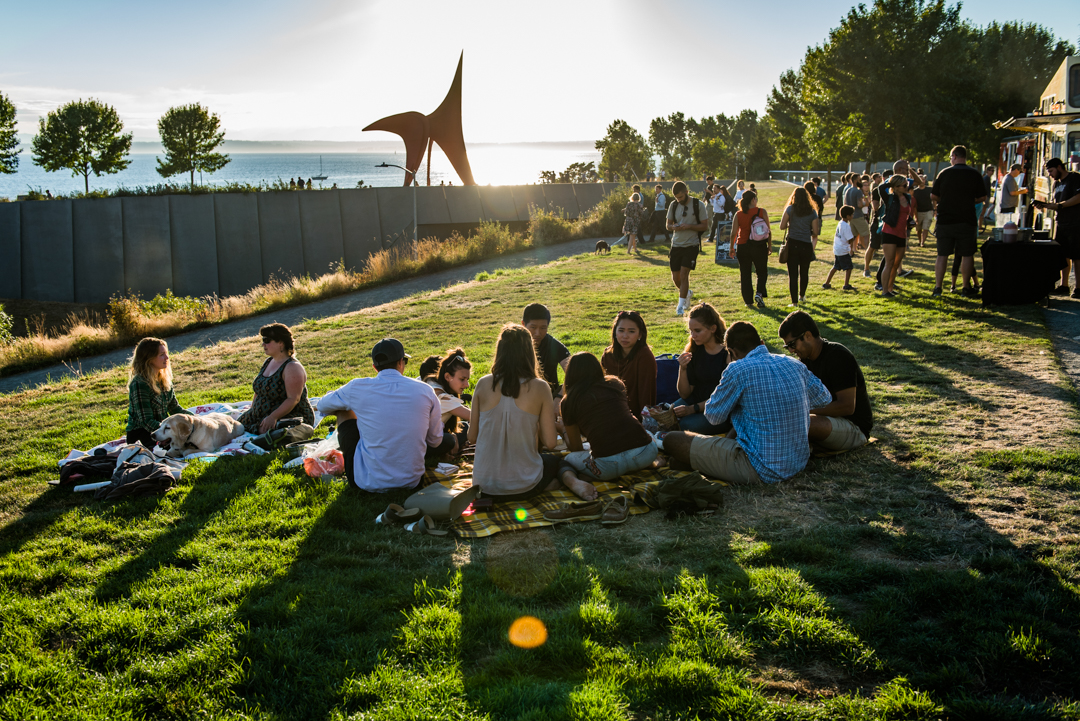 SAM Performs: 6:30-8 pm
Terror/Cactus
Terror/Cactus is a Seattle band with members from Argentina, Colombia, and the United States. The masked trio combines cumbia and other traditional Latin American rhythms with psychedelic guitars, hypnotic beats, and lush soundscapes.
Pampa
Pampa is an Argentine/American Latino psych folk rock band based in Seattle.
SAM Performs: 7pm
Reading and performance by artist and writer Sondra Segundo.
SAM Creates: 6-8 pm
Formline Prints with Sondra Segundo
Get making with Haida artist Sondra Segundo. Learn about the practice of formline art and create you own work of art.
Food Trucks: 5:45-7:45 pm
Tacos La Flaca, Cheese Wizards, and Pop Up.
TASTE Café will also be serving wine and dinner fare.
Kids Corner: 6-8 pm
Take a break from the sun and come play in the PACCAR Pavilion. Families can enjoy the Kids Corner and drop-in art making at the SAM Creates station. Spend time drawing at the kids-sized easels and capture the sculptures, plant life, and beautiful views of the Olympic Mountains and Puget Sound. Relax in a beanbag chair, read a new book, do a puzzle, or create your own masterpiece. Kids of all ages are welcome!