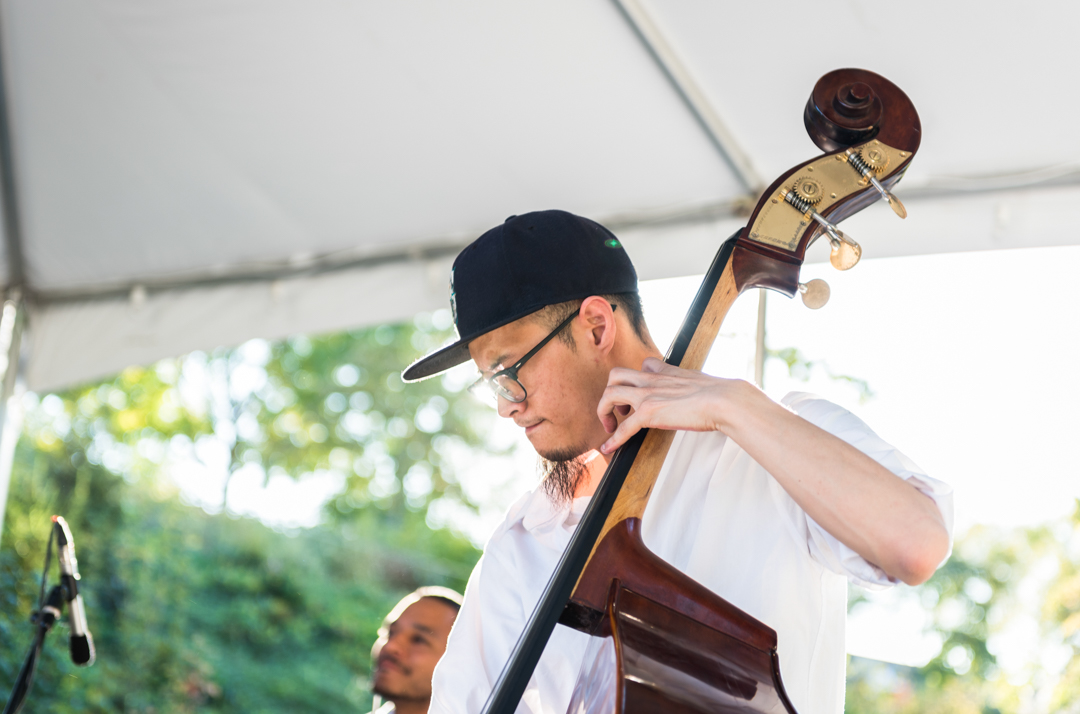 SAM Performs, 6–8 pm
Art of Jazz with Happy Orchestra
Join us for Art of Jazz with Happy Orchestra, Tarik Abouzied's super funky all-star big band. Come listen to some of the best local jazz, plus sign up to win prizes from KNKX! Sponsored by KNKX 88.5 and Earshot Jazz.
SAM Creates, 6–8 pm
Mobile Mash Ups with Tariqa Waters
Gather inspiration from Spencer Finch's The Western Mystery and the exhibition Yayoi Kusama: Infinity Mirrors to create a moving mobile that shimmers all summer long.
My Favorite Things Tour, 7 pm
My Favorite Things tours bring some of the most opinionated, brilliant and fascinating artists, cultural producers and community figures into the park to discuss their favorite works of art. This week's tour is led by Chelsea Werner-Jatzke, the Copywriter and Content Strategist for Seattle Art Museum and the author of the chapbooks, Adventures in Property Management (Sibling Rivalry Press, 2017) and Thunder Lizard (H_NGM_N, 2016). She is outreach coordinator at Conium Review and co-founder of Till, an annual writing retreat. Her writing is crafted around form and function; it moves beyond literary arts margins as the literary unfolds into shapes specific to the art.
Food Trucks, 5:45–7:45 pm
Jemil's Big Easy, Outside the Box, Biscuit Box, & POP Up
TASTE will serve wine and dinner fare.
Kids Corner, 6–8 pm
Take a break from the sun and come play in the PACCAR Pavilion where families can enjoy the Kids Corner and drop-in art making at the SAM Creates station. Spend time drawing at the kids-sized easels and capture the sculptures, plant life, and beautiful views of the Olympic Mountains and Puget Sound. Relax in a beanbag chair, read a new book, do a puzzle, or create your own masterpiece. Kids of all ages are welcome!