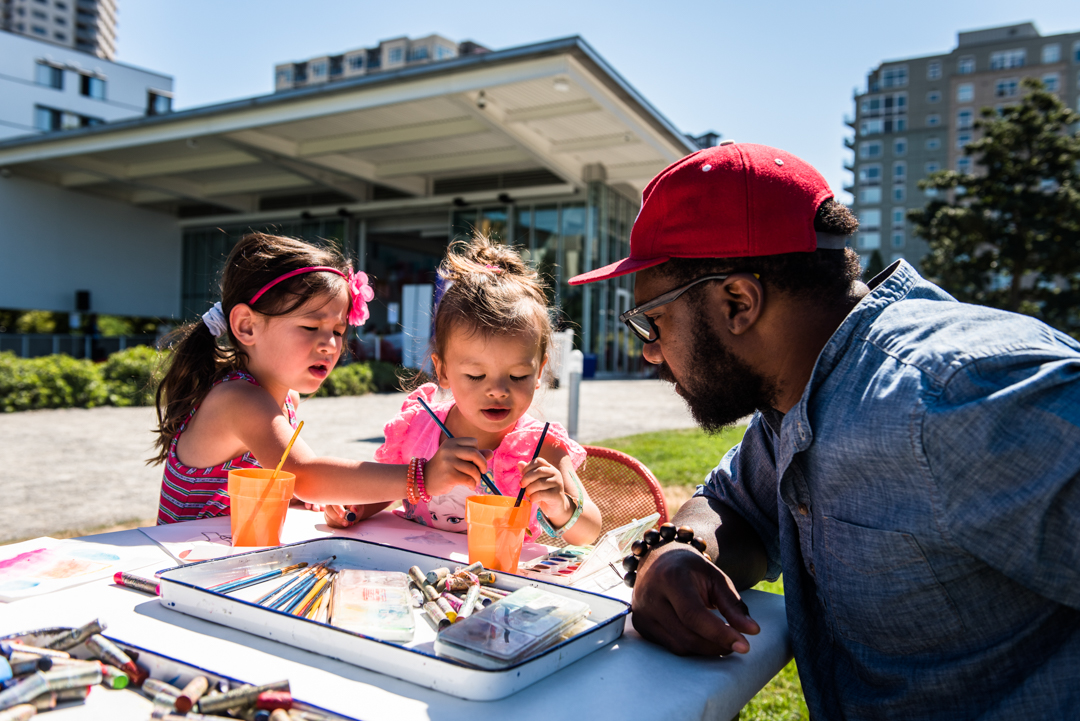 Yoga: 9-10 am
Vinyasa/Flow (all levels)
Bring your summer mantra to the mat with a free outdoor yoga flow class with instructors from 8 Limbs Yoga Centers. Bring your own mat, water, and any needed supplies. Rain or shine! 
Please note there will be no 10:30 am class on July 21.
Family Field Day: 11 am-3 pm
Pack up the family and head to the park as we invent creative ways to help take care of our environment. Enjoy family-friendly yoga, art activities, performances, and community partners. 
Community Partner Activities: 11 am-3 pm
Launch
Bureau of Fearless Ideas
Waterfront Seattle
and more!
SAM Creates: 11 am-3 pm
Devils Club Girl Workshop with Arianna Johnny-Wadsworth
Learn how to Wild-Craft harvest, prepare, and create your own cures with Coast Salish plant medicines like Devils Club. Arianna, a knowledge keeper of Quw'utsun' ways, shares valuable teachings, recipes, and methods taught to her by her grandmother and elders of her nation.  

And join art activities along the Z Path with artists Malia Peoples, Ekaterina Smirnova, and more.
Food Trucks: 12 pm-3 pm
Public Tour: 1 pm
Site, Sculpture, Shoreline: Discover the Olympic Sculpture Park
Presented by


Sponsored by
RealNetworks Foundation