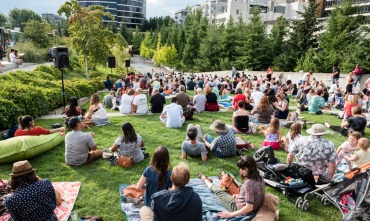 Thu Jul 13: Kickoff
6 PM – 8 PM
View Schedule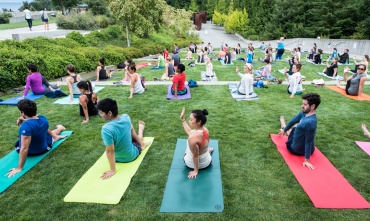 Sat Jul 15
9 AM – 3 PM
View Schedule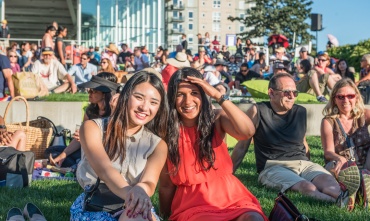 Thu Jul 20: Members Appreciation Night
6 PM – 8 PM
View Schedule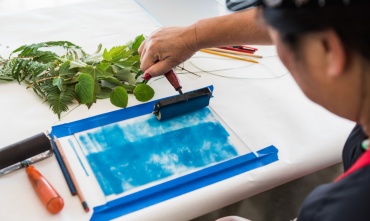 Sat Jul 22
9 AM – 3 PM
View Schedule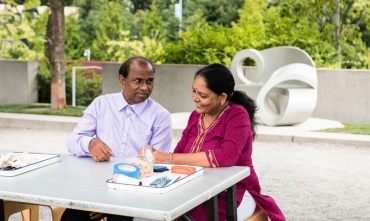 Thu Jul 27
6 PM – 8 PM
View Schedule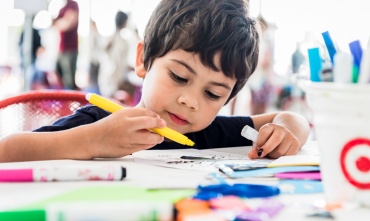 Sat Jul 29: Family Field Day
9 AM – 3 PM
View Schedule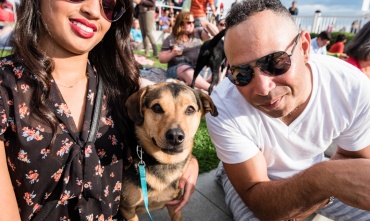 Thu Aug 3: Dog Night
6 PM – 8 PM
View Schedule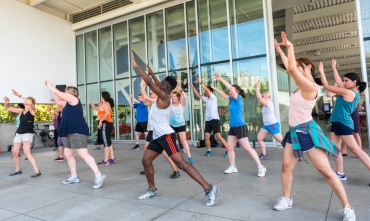 Sat Aug 5
9 AM – 3 PM
View Schedule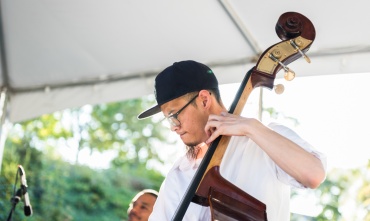 Thu Aug 10
6 PM – 8 PM
View Schedule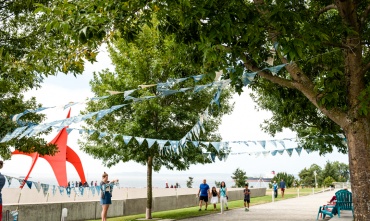 Sat Aug 12
9 AM – 3 PM
View Schedule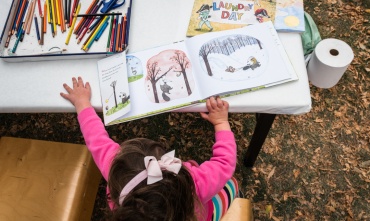 Thu Aug 17
6 PM – 8 PM
View Schedule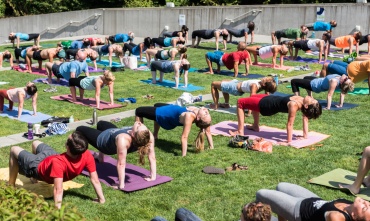 Sat Aug 19
9 AM – 3 PM
View Schedule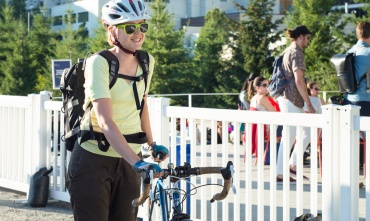 Thu Aug 24: Bike Night
6 PM – 8 PM
View Schedule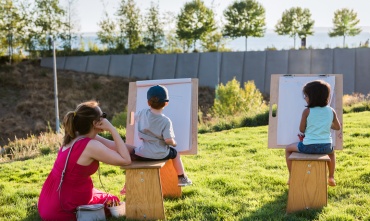 Sat Aug 26
9 AM – 3 PM
View Schedule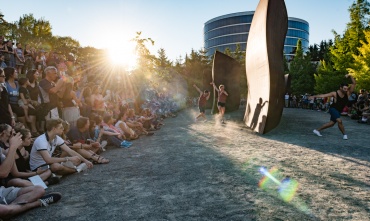 Thu Aug 31: Sculptured Dance
6 PM – 8 PM
View Schedule

Get Outside
Mingle, make, and move until the sun goes down over the Puget Sound. SAM brings you entertainment and activities that bring communities together around art at the Olympic Sculpture Park, all summer long.
This year's season is inspired by SAM's special exhibitions, Yayoi Kusama: Infinity Mirrors at the Seattle Art Museum and installations by Christopher Paul Jordan and Spencer Finch at the Olympic Sculpture Park.
Celebrate the 10th anniversary of the park with a diverse range of concerts and art activities that explore place-making, cultural confluences, and learning from our local environment. Thursday evenings we're bringing back the ever-popular Dog Night, Bike Night, and Sculptured Dance, an incredible partnership with the Pacific Northwest Ballet. Saturdays our yoga classes draw such a crowd that we're once again offering two sessions with 8 Limbs Yoga Centers at 9 am and 10:30 am in addition to weekly Zumba classes, interactive open studio sessions with local artists, and a free-for-all Family Field Day.
All Summer at SAM programs are free, open to the public, and all-ages.
#SummerAtSAM
Presented by



Nordstrom
Target
Union Bank
10th Anniversary Sponsors
Jeffrey and Susan Brotman
Barney and Rebecca Ebsworth
John and Gwen McCaw
Linda Nordstrom
Faye Sarkowsky
Roberta Sherman
The Jon and Mary Shirley Foundation
Virginia Wright
Ann P. Wyckoff
Martha Wyckoff and Jerry Tone
Programming at the Olympic Sculpture Park is generously supported by Maggie Walker, and Martha Wyckoff and Jerry Tone.